CTProfiler 2.0 is designed to evaluate all sizes of natural-draft cooling towers in order to improve and maintain their highest efficiency. Usage of autonomous self-driven mobile units enables high precision thermal condition mapping of cooling towers including their main components, i.e. fills, water nozzles, drift eliminators, and water distribution system. CTProfiler 2.0 is compliant with thermal test code CTI ATC-105.
1%
up to 1% overall unit efficiency boost with a minor CT upgrade
3%
up to 3% overall unit efficiency boost with a general CT renovation
2,3M€
savings per year up to 1,5M€ on fuel and 0,8M€ on CO2 coupons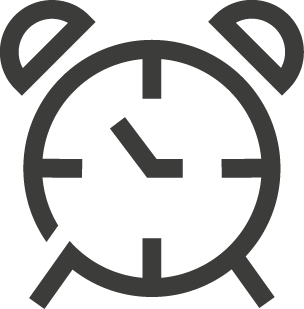 Speed / measurement lasts up to 8 hours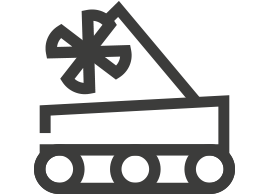 Full coverage / autonomous self-driven mobile units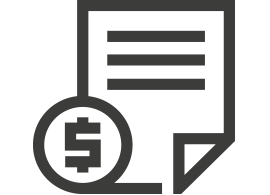 Guaranteed profit / up to 3% of the overall unit efficiency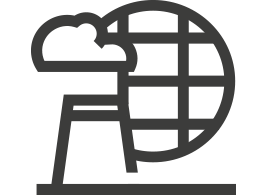 Reliability / multiple cooling towers evaluated
STEP 1 / High–resolution cooling tower profiling
TASK:
Mapping of local characteristics inside the natural-draft cooling tower by autonomous self-driven robots.
YOU GET:
In-depth knowledge about condition of cooling tower's main components.
STEP 2 / Thermal performance analysis
TASK:
Evaluation of the present working condition of the cooling tower with respect to its design parameters.
YOU GET:
List of anomalies, damages and degradation with repair suggestions.
STEP 3 / Cost–benefit analysis
TASK:
Estimation of power plant efficiency boost taking into account the costs of repair.
YOU GET:
Investment vs. cost financial analysis considering long-term plant's operation.
Driving mechanisms
250 mm caterpillar tracks designed for drift eliminators
Communication
Remote control (self-driven)
Sensors
4x air velocity
4x temperature
4x humidity
1x surveillance camera
Interested in our offer?
Write to us
Would you like to see how it works?
Schedule a meeting
Product responsible
Sebastian Gleń
Sales engineer
+48 784 052 925